Back to work
<
>
Drawing
Ravel's World Without Words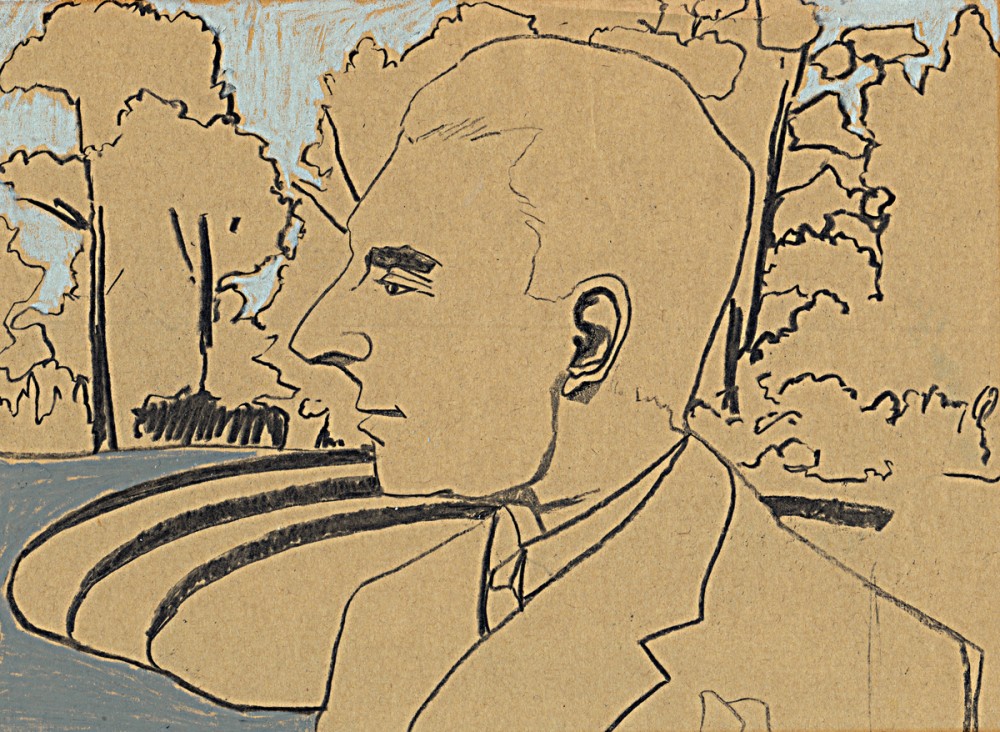 2013.
Shortlisted for the Jerwood Drawing Prize.
Charcoal on paper.
Size: 8.3 H x 11.7 W x 0 in
Jerwood Catalogue Text:
I grew up with a beautiful recording of Ravel's Le Tombeau de Couperin by Philip Jenkins. When I was thinking about titles for this drawing I learned that when Ravel was 57, he was in a bad car crash and subsequently suffered aphasia (a speech impediment caused by brain injury). As a result, Ravel could no longer write down the music in his head ['...the singing in my head'.] This drawing was taken from a photo of Ravel; I invented a garden around him. Ravel never notated his music again. He died five years later after experimental brain surgery.