Back to work
<
>
Video
The Cenotaph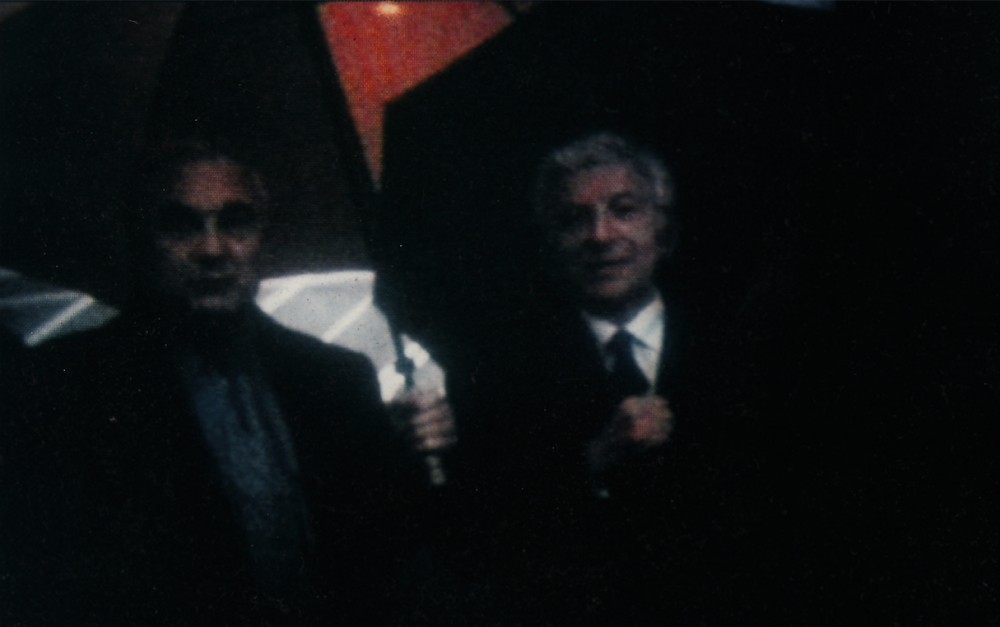 This super 8 film is my attempt to make a memorial to my father's relationship with fellow Holocaust survivor and rocket scientist Rudy Kennedy. Visiting The Cenotaph with them I looked at London in the rain and wondered how it was possible to say something about what happened to them. Sometimes a friendship creates a hopeful atmosphere.
Rudy founded Association of Claims for Jewish Slave Labour Compensation[2] and led the campaign in the 1990s that put pressure on German companies that had co-operated with the Nazi's "Extermination through labor" program to admit responsibility and pay reparations to those who had been forced to work as slave laborers. A BBC Storyville documentary, I Was a Slave Labourer followed the progress of the campaign.[4] Among the companies accused of complicit with the Nazi policy and targeted by the campaign were IG Farben, Volkswagen and Mercedes Benz. The campaign group were approached by a firm of class-action lawyers who held that they could obtain damages in the US courts against the companies who were complicit with the Nazi policy. The lawsuit saw only partial success for the plaintiffs; the companies agreed to pay a maximum of £5,000 to each survivor for their sufferings in the concentration camps as "a goodwill gesture" without any legal responsibility to do so. Some of the American lawyers who originally promised to act free of charge, accepted millions of dollars for themselves. Kennedy was dissatisfied with the deal and continued campaigning, speaking at public meetings and protesting at IG Farben shareholder meetings until his death in 2008.
I am currently digitising this film and it will appear here shortly.